Exhibiting Poultry & Poultry Shows
Poultry shows have been around for hundreds of years, and the first major poultry show in England was held in 1845 at London Zoo. Each breed of poultry entered into competition is judged against that particular breed standard. If you are new to the world of Poultry shows it is a good idea to join a breed club that represents the birds you are interested in showing. By joining a club you will get news letters keeping you upto date with breed affairs, and you will also have access to the clubs breed standard. Joining a breed club also gives you the opportunity to get in contact with experienced breeders and exhibitors and most are always ready to offer help, advice and guidance. You may wish to visit a local poultry show in your area to get a taster of what goes off at shows and see how your birds compare to those in the pens.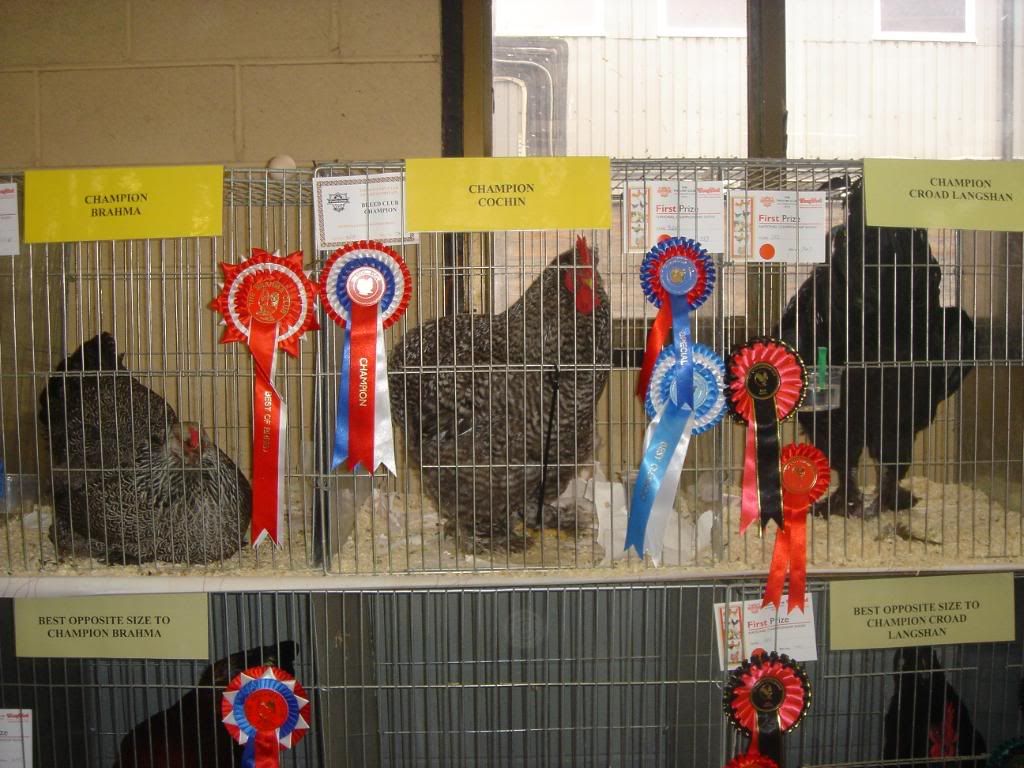 There are many different types of Poultry shows, from club shows, agricultural shows, regional, Royal and Championship shows right up to the prestigious National Poultry show that is held once a year at Stoneleigh Park, Stoneleigh, Warwickshire.
You can find in-depth information on types of Poultry shows at the Poultry Club of Great Brintain (BCGB) website.